As we continue to work with Universities to accommodate their needs and show them how we continue to make investment research effective, powerful and accessible to everyone, our Product Marketing Manager, Jeroen Bouma, presented the power of the OpenBB Terminal to members of the Oxford Finance Society, part of the Oxford University.
During the presentation, we explained in detail how the OpenBB Terminal serves a great purpose within both the realm of institutions as well as academia. A core part of this was explaining the excellent opportunity the members faced by using the OpenBB Terminal (or OpenBB SDK) within many of their projects and investment research. This is due to the way OpenBB structures its "Engine" meaning that it doesn't really matter if you are using the OpenBB SDK, the OpenBB Terminal or the OpenBB Terminal Pro (which is still in development) you will instantly be familiarised with the methods within each product as it all comes from the same Engine. This feature should not be overlooked as it allows anyone, be it a retail investors, an academic or professional, to benefit from the sheer power of open source. As you might have guessed, the engine is completely open sourced and can be modified to your needs accordingly.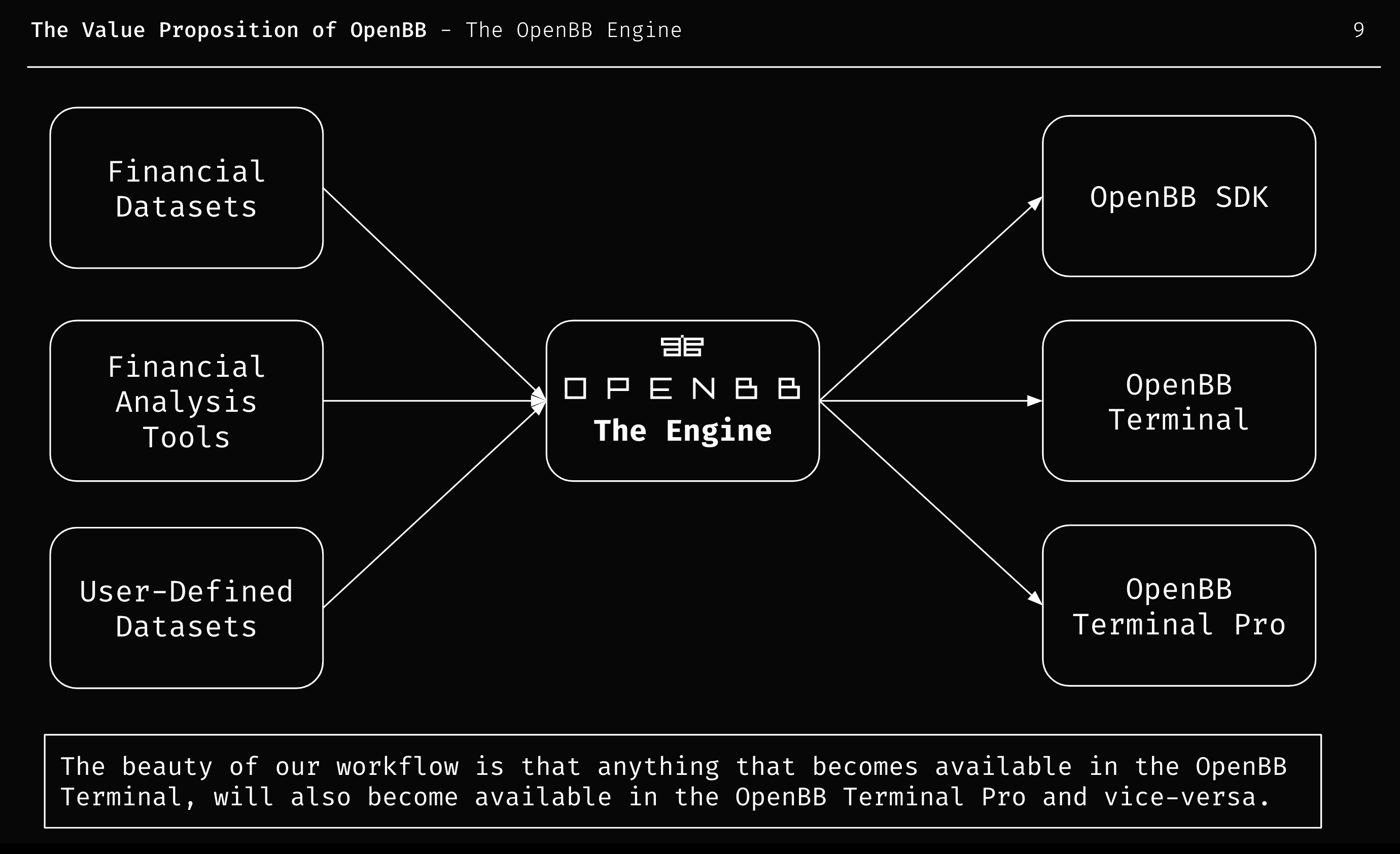 Furthermore, we've also shown the students how easy it is to collect data as the video below shows as well which is just one of the many examples how our .openbb scripts can be utilised. The video shows the collection of all tickers that are listed on the S&P 500 index, which is a total of 503 companies, then it shows how you can easily add OpenBB commands to an Excel file to then demonstrate how this script can be executed inside the OpenBB Terminal allowing for market data collecting (but this could also be any other type of data) directly to Excel.
These are some of the many functionalities that we have in store for you as we continue to work closely with universities. if you are looking to have us connect with your university, please contact us via hello@openbb.finance