Equity Analysts
Improve your investment decisions with the OpenBB Terminal. Access 30+ years of financial statements, analyst estimates, and market data to identify new investment opportunities.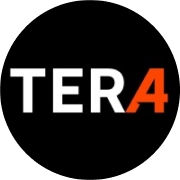 One of the only industries yet to be conquered by open source, OpenBB has unlocked what has been missing for a Quant to quickly become productive. With out-of-the-box aggregation of multiple sources of high quality data and provision of numerous sophisticated analysis tools, OpenBB Terminal 2.0 can help anyone perform investment research like a professional. And with the open and flexible new SDK, Python is the limit! We have successfully integrated OpenBB Terminal 2.0 using the SDK into our investment research workflows.
Jose Governo, CFA
TERA Capital
Interested in providing your own organization testimonial?
Contact us
ALL THE DATA YOU NEED
Access to Historical Market Data
Access market data, track trends and analyze security performance with OpenBB Terminal. Users get detailed info on individual securities and indices, plus historical pricing and volume data.
Explore Financial Statements & Ratios
Access detailed financial statements of publicly traded companies, including balance sheets, income statements, and cash flow statements, to identify potential red flags and make informed investment decisions on the OpenBB platform.
Economic Indicators
Access key economic indicators with OpenBB Terminal, including inflation rates, GDP growth, unemployment rates, and more. Get insights into the broader economic environment for potential risks and opportunities.
Analyst Estimations
Access and analyze market expectations for specific sectors, industries, and companies with OpenBB's detailed analyst estimations, price targets, and consensus metrics.